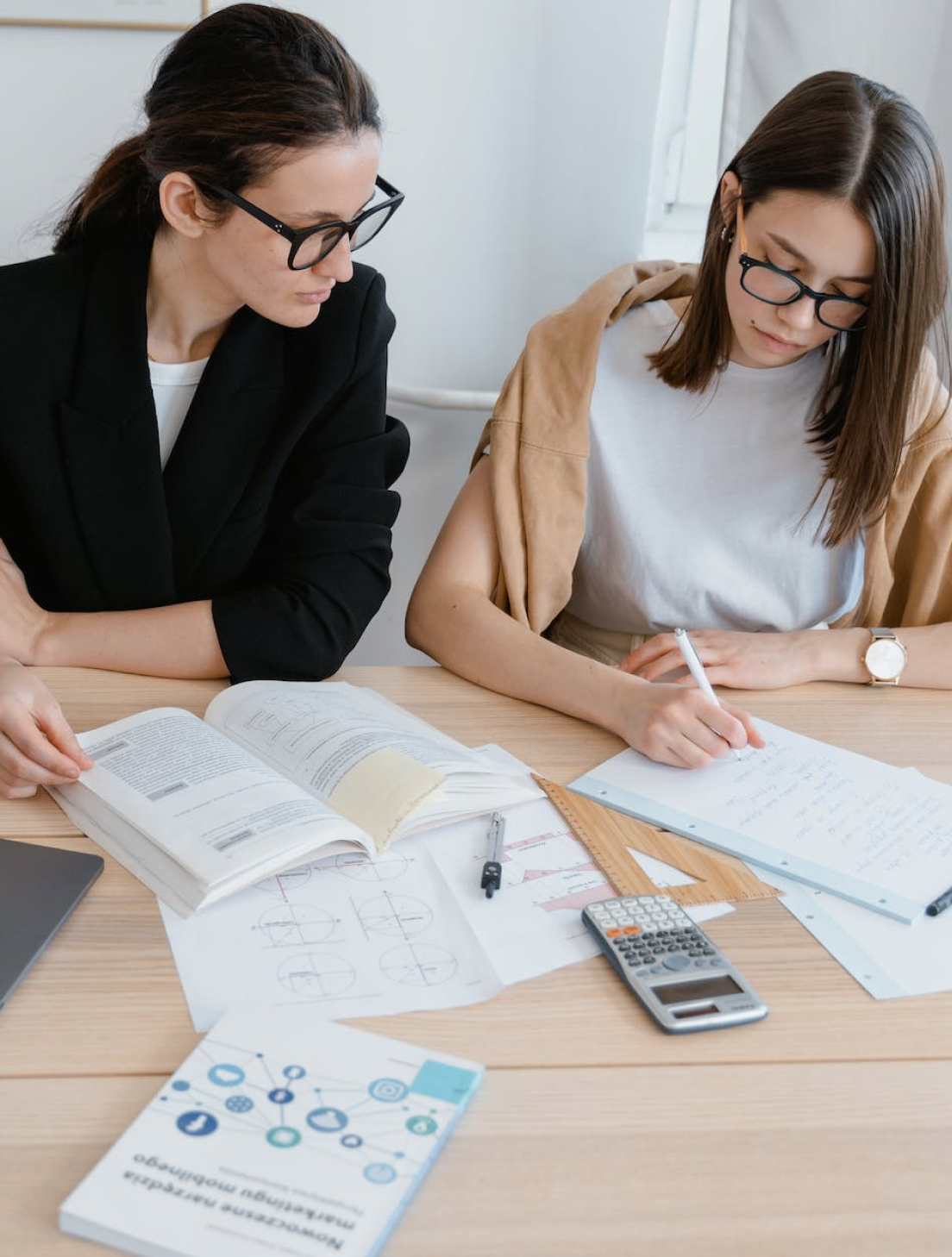 BYU Student Living 101:
Everything You Need to Know About Housing While Attending BYU
Are you searching for student housing in Provo but don't know where to start? Our team at Alpine Village is here to help!
Alpine Village, located on Freedom Boulevard, provides an exceptionally convenient location for residents, being situated near BYU, and offers easy access to all that the university has to offer. Residents can enjoy the perks of having dozens of stores and restaurants within close reach, allowing for a diverse range of shopping and dining experiences. The community itself boasts great amenities, creating a comfortable and enjoyable living environment. The vibrant atmosphere and active community make it a fun place to live, with opportunities for socializing, making friends, and engaging in exciting events and activities. Alpine Village combines convenience, access to amenities, and a lively atmosphere to provide an excellent living experience for its residents.
Use our guide to learn everything you need to know about BYU student housing in Provo.
Location
Location is one of the most important factors to consider when choosing student housing in Rexburg. Here are a few things to look for: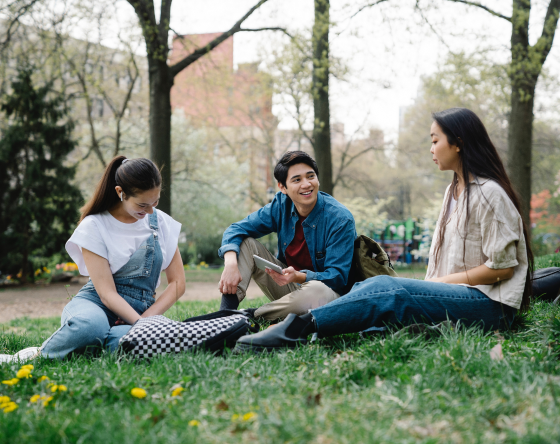 Proximity to Campus:
The whole reason you need student housing, is because you're a student! Living close to campus can save you a lot of time and money when you don't have to commute and pay for a parking pass. 
Alpine Village is a 10-minute walk or a 5-minute drive to the Tanner Building at BYU.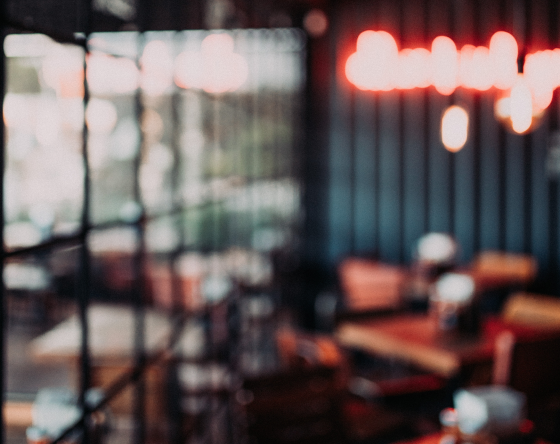 Parks, Shops, & Entertainment
When searching for housing near BYU, you also want to consider if an apartment's location will support your lifestyle. Find out how close your apartment is to grocery stores, restaurants, and entertainment. 
The ground level of Alpine Village is a convenient strip mall with various shops and restaurants. Alpine Village is also just a 4-minute drive from Smith's grocery store and within a couple of miles of dozens of parks!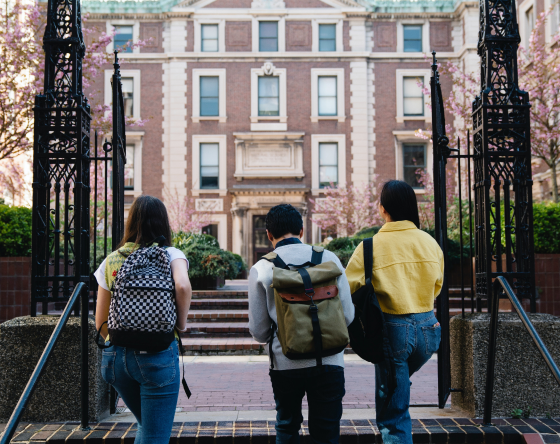 Transportation
It is essential to consider your ability to get around when choosing where to live. If you have a car you may consider the proximity to highways and your job, but if you don't have personal transportation, being near public transportation is crucial. 
Alpine Village has an on-site UTA bus stop allowing you to easily travel to BYU, UVU, and all around the valley!
Proximity to Campus: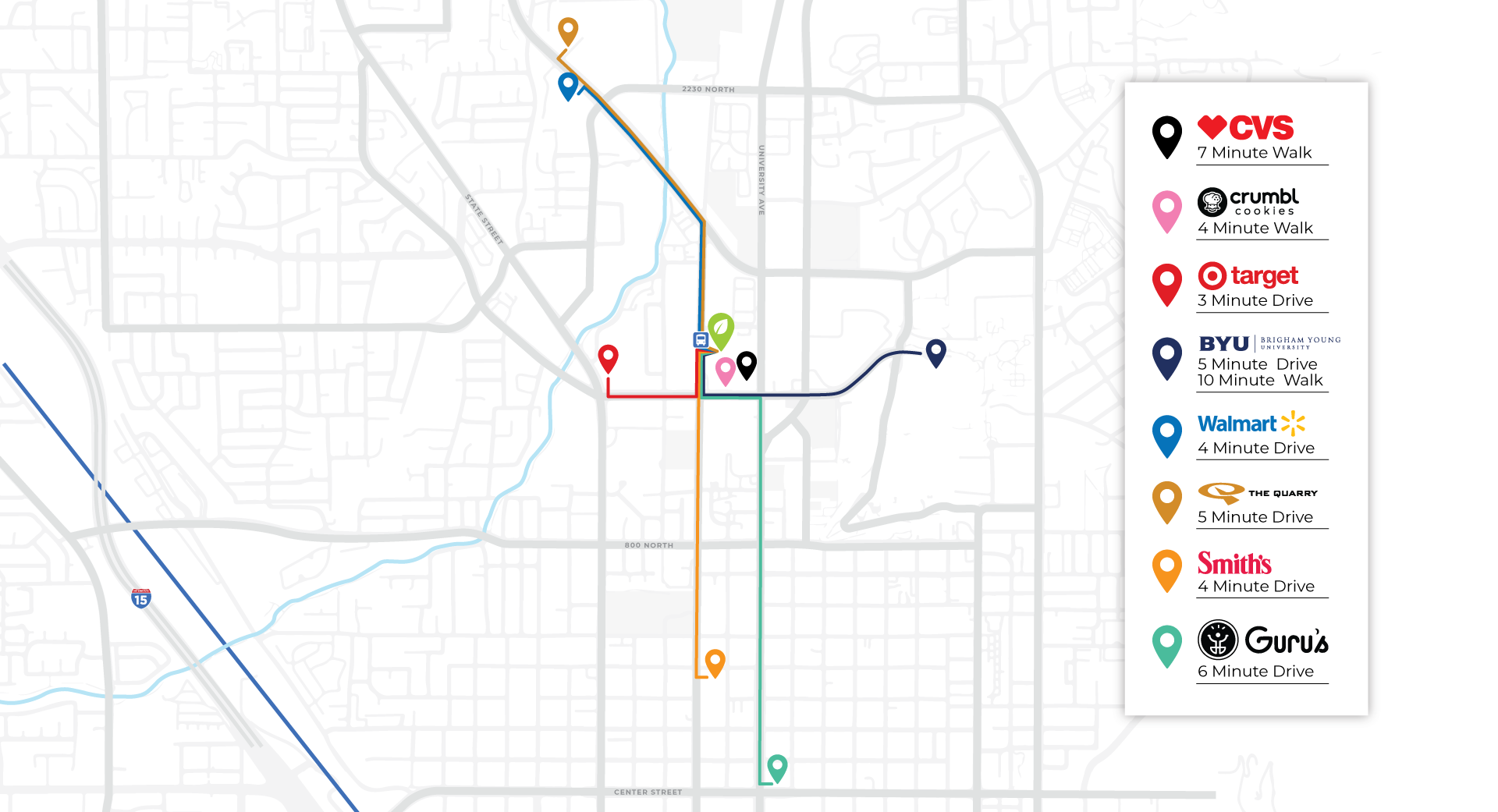 BYU – 5 Minute Drive or 10 Minute Walk 
UTA Bus Stop – Right Here! 
Smith's – 4 Minute Drive
Neighborhood Walmart – 4 min drive
Target – 3 min drive
CVS – 7 min walk
Crumbl – 4 min walk
Picking the Right Apartment
With so many student housing options in the area it can be hard to figure out which one is best for you. Here are some things to consider!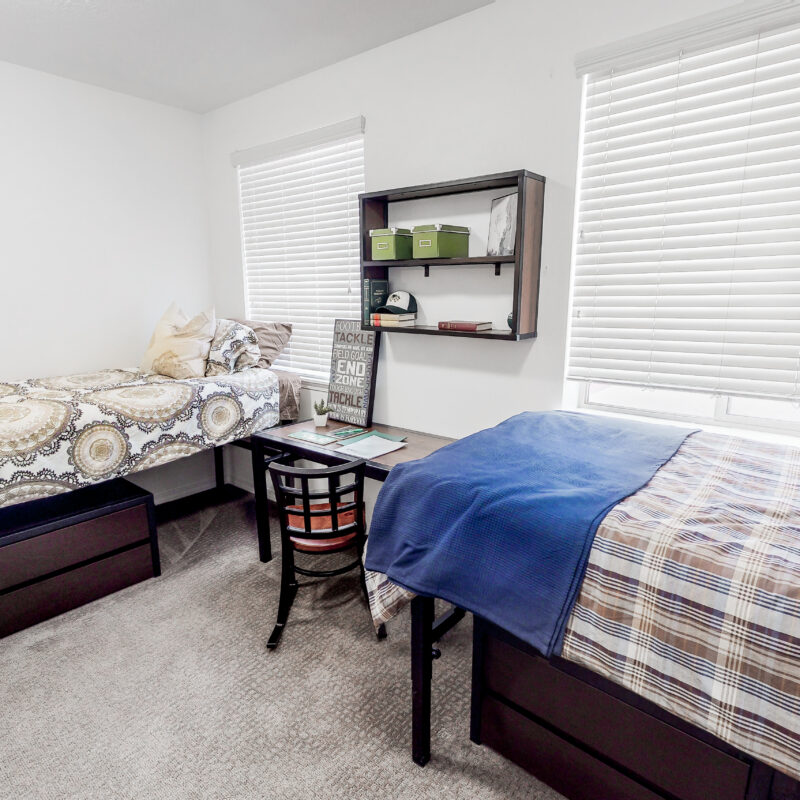 Shared or Private Rooms
Does the apartment you're looking to move into offer shared or private rooms? Shared rooms can save you some money on rent, and private rooms can give you a little more privacy and security. You'll also want to know if they offer roommate matching or if it is at random.
All of our rooms at Alpine Village are private and key locked for your privacy. We understand that roommates are a big part of your student living experience, which is why provide roommate matching! When you fill out your application to live at Alpine Village there will be a section where you can request who you want to live with. We also send out a questionnaire so that we can put you in an apartment with people who share your interests and lifestyle. Feel free to reach out to our community manager with any questions!
Furnished or Furnished
Moving is already difficult enough without having to buy and move your own couch, bed, dresser, etc. Choosing a BYU student apartment that comes fully furnished will save you a lot of hassle and money.
At Alpine Village units come fully furnished with appliances, a couch, a kitchen table and chairs, and an in-unit washer and dryer. Bedrooms are equipped with a bed, desk, and chair.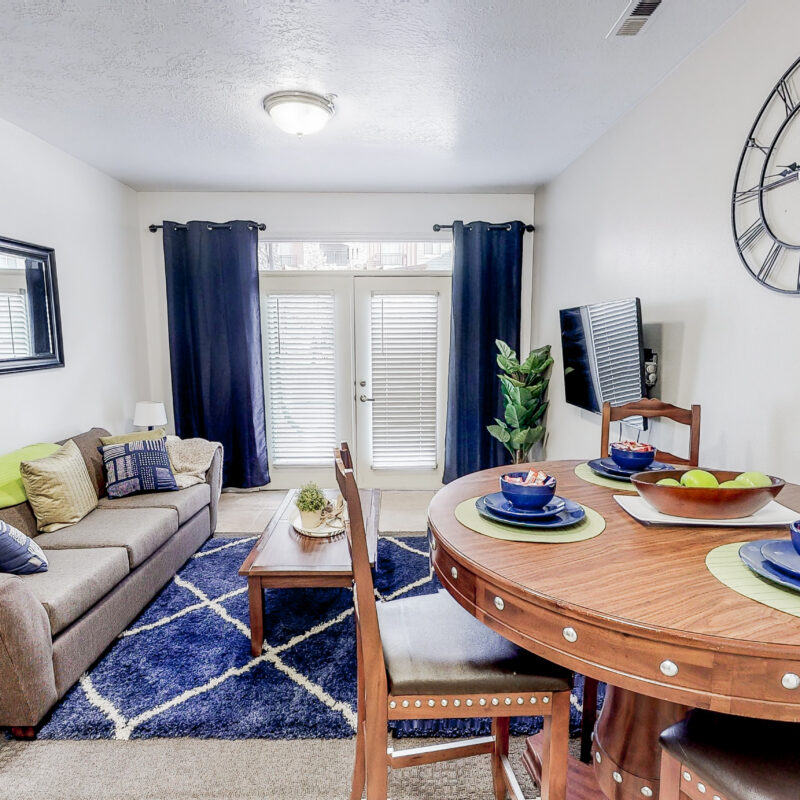 Pet Policy
Whether you have a furry friend or you are allergic to them, it is important to know what the pet policy is in any Provo student apartment you consider.
Pets are not allowed at Alpine Village.
Security
Safety is always the most important factor no matter where you live! Ask the community manager about the safety measures they offer such as controlled access, security cameras, or gated parking. 
Your safety and security are our number one priority at Alpine Village. Each bedroom is key-locked to provide you with added privacy, and the building has controlled access so strangers can't roam the halls.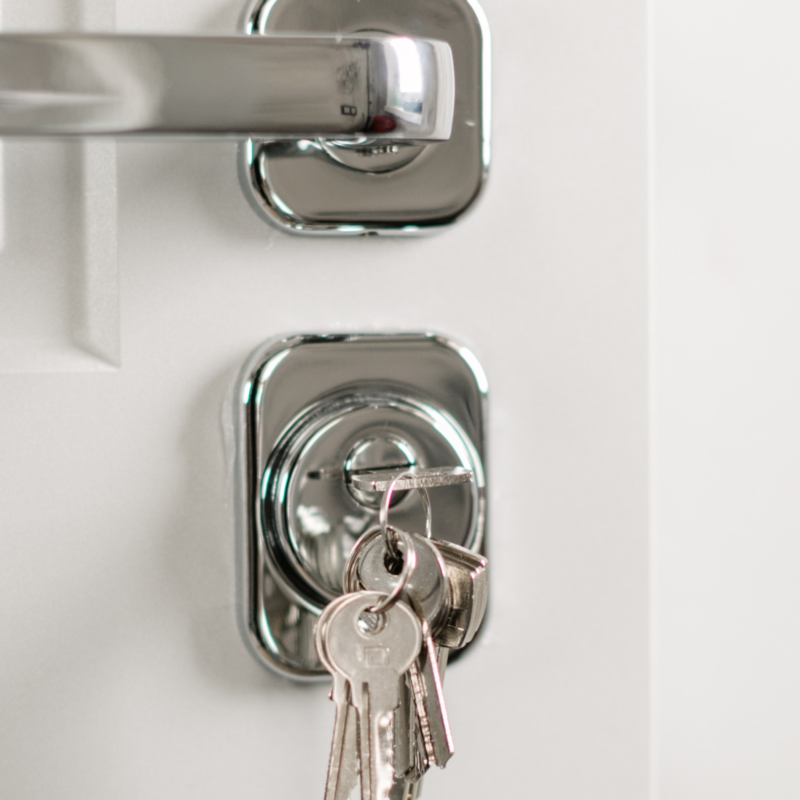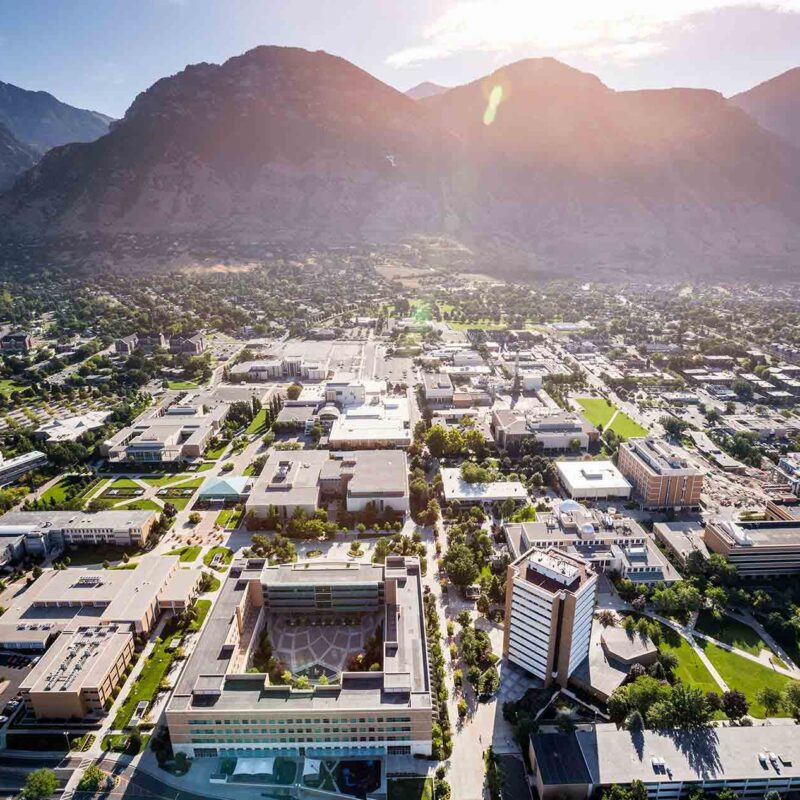 BYU-Approved Housing
If you are a freshman, you have to live in BYU-approved student housing that abides by BYU housing rules. After completing your first year at BYU, you can live anywhere you please! 
Alpine Village is no longer BYU-approved or contracted, so it is perfect for upper classmen!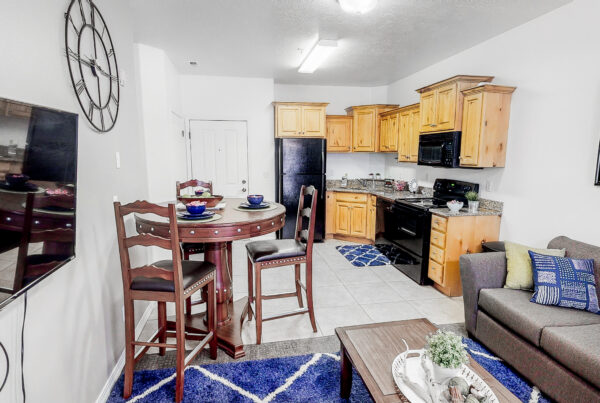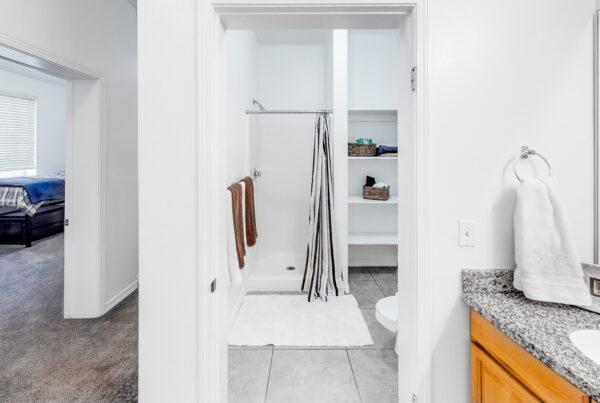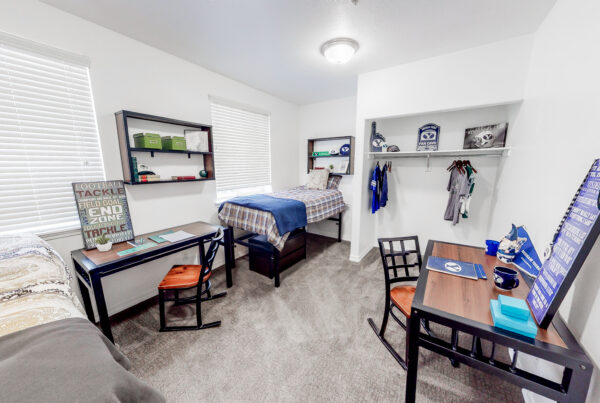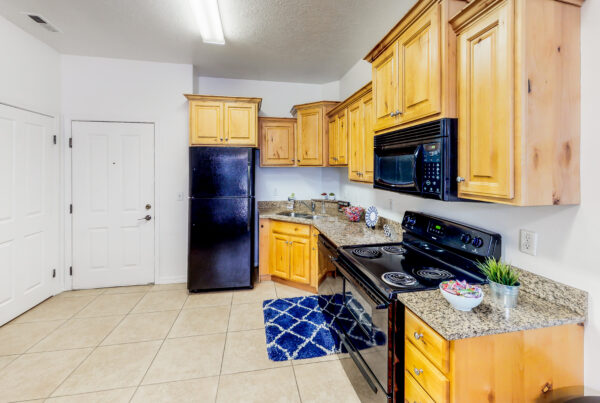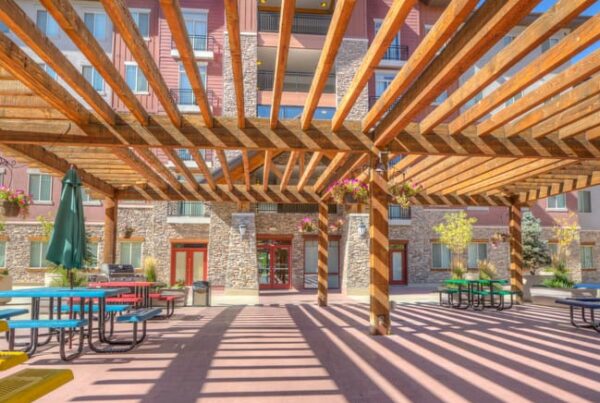 Community Amenities
Amenities can be the fun part of student housing in Provo! All apartment complexes have different amenities so you should consider what is most important to you! 
The best thing about hot tubs, besides how relaxing they are, is that they can be used year-round!
Clubhouse
Our clubhouse is the perfect place to host parties, watch a movie, or simply enjoy the free fountain drinks!
Reach your fitness goals without having to pay for a gym membership!
Even if you only know how to play "horse", basketball is a great way to blow off steam.
No more scraping snow off your car!
Lease Terms
An apartment lease agreement is a legally binding contract between a landlord and tenant that outlines the terms and conditions of renting an apartment. It includes information such as the length of the lease, rent amount, security deposit, and rules and regulations for living in the apartment. No matter what BYU student housing you live in, always make sure you understand the terms of your lease before signing
2. Fill Out an Application
3. We'll Send You a Lease to Sign!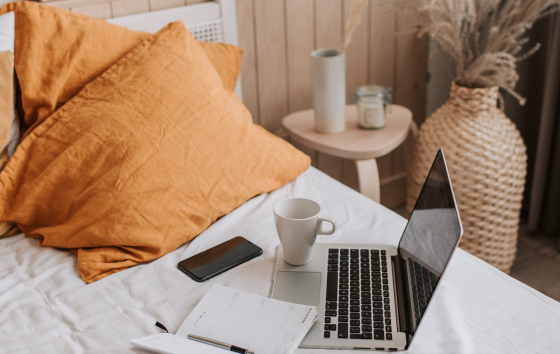 Time: Filling out an application on our website takes only a few minutes!
Application Fee: $100
Admin Fee: $50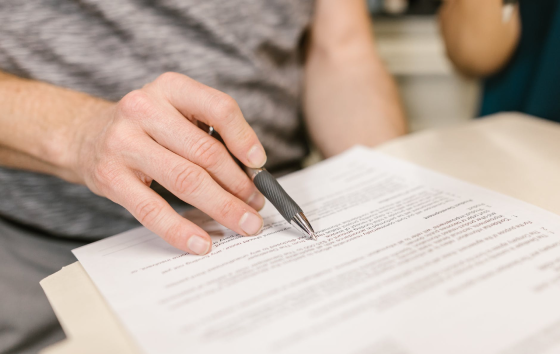 Length:  We offer year-long contracts starting and ending in August!
Guarantor or Co-Signer: A co-signer is only required if the applicant does not have a qualifying credit score.
FAQs
Please login to your resident portal to pay rent.
Please login to your resident portal to submit your maintenance request
Yes, there is a section in the application to live at Alpine Village where you can let us know who you want to room with. We also sent out a questionnaire to help with roommate matching.
Rent is due in full at the time of move-in, or if you wish to do monthly payments, rent is due the 1st of each month.